Inquiry, Connection, Autonomy: Advanced Learners Will Advance With Differentiation
What Differentiated Instruction (DI) really means, and why Advanced Placement (AP) classes aren't using it.
*Disclaimer: The following paragraph contains poor grammar and the misuse of language. Sensitive readers may become flustered.
Supposably it was him and I's plan to meet for an expresso. But for all intensive purposes he stood me up. Irregardless, the day went really good.
Now take a deep, calming breath. That paragraph can't hurt you anymore.
Misused and misunderstood words may wreak havoc on a grammarian's nerves; but when an educator doesn't understand the meaning of "differentiated instruction," it's the advanced learners who suffer.
Does the thought of using differentiated instruction for an AP class rub you the wrong way?
In this 1-hour course, "Inquiry, Connection, Autonomy: Advanced Learners Will Advance With Differentiation," Carrie Simpson, Ph.D, reveals the top misconceptions educators of advanced learners have about differentiation.
Dr. Simpson has been in the field of education for 14 years, serving in the classroom and in administration. She currently teaches courses on diverse populations for the University of Texas at Dallas.
Differentiation's Bad Reputation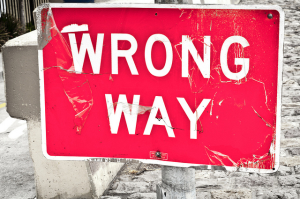 Dr. Simpson has a theory that the main reason educators aren't using differentiated instruction to engage the full range of advanced learners in AP classes is that they subscribe to the following myths:
Colleges do not differentiate instruction
Pre-AP and AP classes are already leveled and do not require differentiation
Differentiation is meant to close performance gaps for struggling learners (or specifically for SPED classes)
Research and experience are now showing the immense value of differentiating instruction for advanced learners. It's high-time to breakdown these myths.
Differentiation Isn't For AP? Inconceivable!
Dr. Simpson counters the myths with the following findings:
Colleges are increasingly promoting differentiation, namely Harvard, Penn State, UCLA, MIT, University of Wisconsin, University of Texas, Ithaca College, University of Massachusetts, Stanford and the University of Virginia
No class is truly homogeneous, and not all AP classes consist only of advanced learners, as the College Board now encourages all students to pursue AP courses, as long as they are willing to put in the work
Every brain, whether it has a learning disability, is gifted or is a middle-range performer, functions better with DI
If learning is the goal, there is no way around differentiating, even for the most experienced AP teacher.
"The fact that every cell phone is a tiny computer where we can access any piece of information took that (teaching) role and changed it for you. Teachers are not wise holders of all knowledge. The wise teachers know that, and they are facilitators guiding students to inquiry, connection, autonomy," Dr. Simpson says.
Ready to Start Differentiating? As You Wish!
Step one in understanding the differentiation process is learning the basic elements of DI:
Content
Process
Gauging readiness level
Following student interest
Using learning profiles
Even if your differentiation skills are currently non-existent, Dr. Simpson makes it easy to get started. The indispensable handout she provides with the course has tables, examples and resource lists that will get you started today.
Dive into "Inquiry, Connection, Autonomy: Advanced Learners Will Advance With Differentiation" to dispel the myths and learn how, and why, to use differentiated instruction in your AP class.
Delivering Quality Training – No Matter Where You Are
Did you know that this course is mobile ready? That means you can complete the course on your smartphone, tablet, laptop, desktop computer, or any other mobile device!
Images courtesy of Flickr via CarbonNYC