Special Gift for Teachers
Enrolled in PDAS New Teacher Orientation
There's a lot going on the first years of your teaching career. It can feel daunting and discouraging. That's why we want to help you through this time by giving you access to the course of your choice.
Here's how to get your first course:
Click "Add to Cart" the course of your choice below.
Apply coupon code "nto2015" at checkout and select Purchase Order as your payment method
Expect to receive an email from our team with your login information to access this course
What is TAGT On Demand?
TAGT On Demand lets you access online professional development
for gifted education teachers that adheres to the tenants of good teaching.
Quality content delivered by recognized experts
Workshops are led by experts in the field who have conducted in-depth research that impacts gifted learners.
Trainers also include some of the early pioneers of gifted education in the U.S!
Growing library of relevant &
up-to-date education
Select from over 30 courses – with new gifted education courses added every month.
Get the basics on gifted learners or access complex subjects such as working with twice exceptional students or low SES backgrounds.
So flexible it fits any schedule and pace of learning
You're more than a teacher and you also juggle a life outside of the classroom.
TAGT On Demand gives you a better way to manage and prioritize your time.
Collaborate with other teachers using practice changing content
Courses include forum feeds where teachers can share their ideas, reflections, and concerns.
You can provide your own feedback and stay connected with other teachers.
Get relevant content from the experts
that GT trainers go to for their own training
It's like having the most recognized experts on speed dial
Dr. James Webb
SENG Founder
Former NAGC Director
Dr. Webb is a leading authority in social and emotional needs of gifted students.
Dr. Joyce Juntune
Professor at Texas A&M
Former NAGC Exec. Director
Dr. Juntune is a renowned consultant in intelligence, creativity, and effects of poverty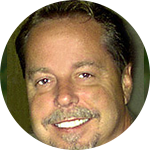 Timothy Gangwer
Visual Alliance Director
Former Teacher Houston ISD
Recognized consultant and author of "Visual Impact, Visual Teaching"
Ian Byrd
Founder of Byrdseed.tv
Former Teacher Garden Grove USD
Emerging authority in gifted education with a fast-growing presence in online media
Lisa Van Gemert
Education Maestro for Mensa
Former Teacher, Asst. Principal, & PD Coordinator
Ambassador of the Gifted, author and speaker on the topics of gifted, education, and neuroscience
Over 25 recognized experts on a moment's notice
Districts are limited by budgets as to which expert they can fly in and which teachers they can send to GT conferences.
TAGT On Demand gives you 24/7 access to every expert without pulling you away from home.
Leading and emerging experts added every month
New courses and experts are added to the library based on your feedback.
The only library of professional development for gifted education teachers that has more than doubled in size year after year since 2010.
CEU credits that coordinators love to see!
Coordinators know many of the experts listed in the TAGT On Demand library – and have always wanted to bring them to their district!
Your coordinator will want more teachers like you after seeing your CEU certificate.
With the flexibility to learn
on your terms, at your pace
You pick the topics most suited to your needs.
30+ courses for GT educators – Plus new courses added monthly
The library includes 1, 3, and 6 hour courses, so you can customize your professional learning plan based on your preferences.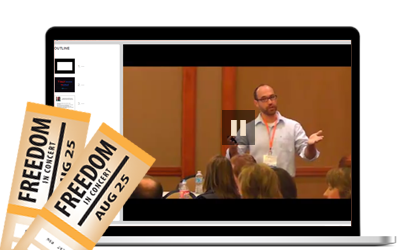 Pause the workshop, not your personal life
Unlike face-to-face or live webinars, TAGT On Demand courses can be started anytime, anywhere.
Courses are chunked into 40-60 minute segments, and can be paused and restarted without losing your place – so you don't feel like you're drinking from a firehouse.
Apply strategies in the classroom when you're ready
You can quickly log in to your online courses and get a refresher on any topic – unlike face to face workshops and live webinars.